CONDITION MONITORING FOR ELECTRICAL PLANT & EQUIPMENT WORKS! THATS OUR BELIEF
Founded in March 2010, CM Werkz was set up to provide Condition Monitoring Services and Products to the electrical industry in Singapore. We specialise in providing the following condition monitoring services:
1. Partial Discharge Inspection/Measurement for High Voltage Electrical Apparatus
Spot inspection/measurements via Doble DFA 300 and EA Technology PD handheld.

On-line monitoring via EA Technology PDM equipment.
2. Transformer Insulation Oil Testing
Complete range of lab-based testing, including Dissolved Gas Analysis (DGA), Oil Quality Test (OQT), Furans Analysis, etc by accredited laboratories.

On-site DGA test via Morgan Schaffer portable Gas Chromatography (GC) test set. DGA results within 2 minutes!

Samples tested by world-renowned laboratory such as EA Technology laboratory (UK), Mondo laboratory (Australia) and Doble Morgan Schaffer (Canada).

Reports vetted by in-house Chemist and Professional Engineer.
3. Infra-Red Thermography (IR) Scanning
Four teams of certified IR thermographers, with ten years' experience in electrical installation work and IR scanning.

Comprehensive IR scanning via Satir/Fluke IR camera.

Reports prepared by certified IR thermographer and vetted by Professional Engineer.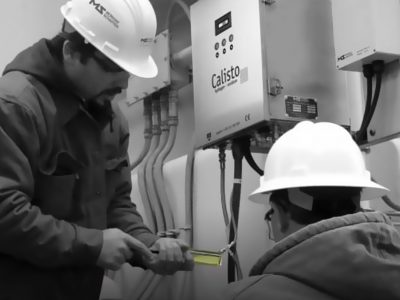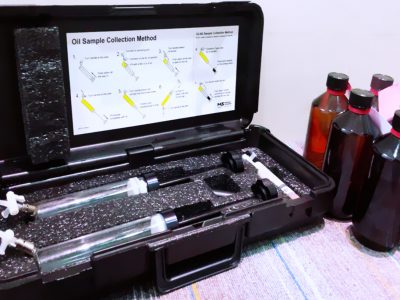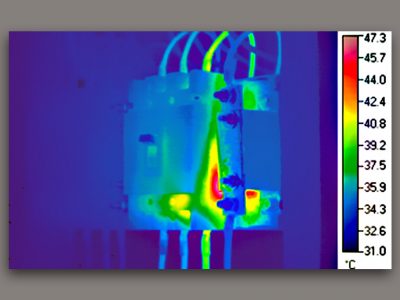 Our value-added services include professional advice on the test results, recommendation on the frequency of testing, keeping record of the test results and tracking the frequency of tests. In Singapore, CM Werkz is the sole agent for Doble Engineering, a leading engineering company that offers products, engineering solutions, services, training, etc. in the electrical power industry. Doble's range of products include the Morgan Schaffer transformer online monitoring instruments, portable DGA sets, etc. We are also the sole agent for DryTrans transformer oil management system, Satir infra-red cameras, Viewsafe maintenance windows, etc.
With our range of condition monitoring services and products, we seek to help our customers extend the operating lifespan of their electrical plant and equipment, by giving an indication of the extent of deterioration, wear and tear, and ageing. Our company has shared long-term working relationship with many utility companies, industrial plants, commercial and public buildings.